Alicia Keys Net Worth And Biography (Updated 2021)
Who Is Alicia Keys
Alicia Augello Cook, better known by her stage name Alicia Keys, is an American singer-songwriter, actress, and author.

As a musician, Keys gained recognition in 2001 following the release of her debut album titled Songs in A Minor. The album, like many of her subsequent ones, was a critical and commercial success. It produced one of Alicia's biggest hits of all time, 'Fallin.'

Keys continued to gain widespread prominence through her other successful singles, including 'If I Ain't Got You,' 'Empire State of Mind,' 'No One,' 'Girl on Fire,' to mention but a few.

Thanks to her incredible music talents, Keys has received numerous awards, including 12 ASCAP Awards, 15 Grammy Awards, and 17 NAACP Image Awards.

In addition to music, Alicia Keys has appeared in numerous movies and television series. Keys has also authored several books. Not to mention, she is a renowned philanthropist.
Quick Facts
| | |
| --- | --- |
| Full Name: | Alicia Augello Cook |
| Popular Name: | Alicia Keys |
| Gender: | Female |
| Birth Date: | January 25, 1981 |
| Age: | 41 years |
| Parents: | Craig Cook and Teresa Augello |
| Siblings: | Cole Cook |
| Birth Place: | New York City, New York |
| Nationality: | American |
| Ethnicity: | African-American, Italian, Irish, and Scottish |
| Education: | Professional Performing Arts School and Columbia University |
| Marital Status: | Married |
| Sexual Orientation: | Straight |
| Wife/Spouse: | Kasseem Dean |
| Children: | Egypt Daoud Dean and Genesis Ali Dean |
| Dating: | N/A |
| Net Worth: | USD 150 million (as of January 1, 2021) |
| Source of Wealth: | Singing, Songwriting, Acting, Writing, Endorsement Deals, and Other Ventures |
| Height: | 5′ 5″ (1.65 m) |
| Weight: | 55 kg; In pounds: 121 lbs. |
Early Life and Career Information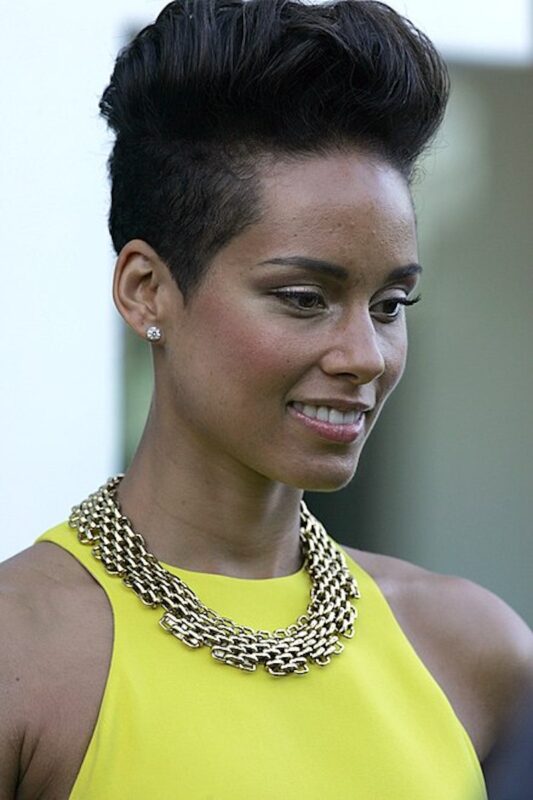 Alicia Keys was born on January 25, 1981, in New York City, New York, to Craig Cook and Teresa Augello. Her father was a flight attendant, whereas her mother was a paralegal and part-time actress. Craig Cook abandoned his family when Alicia was only two years old, leaving Teresa with the sole responsibility of raising her daughter.

Alicia Keys started singing in her preschool years. She performed in numerous school musical productions. Around the same period, Keys developed an interest in playing the piano and started taking classical piano lessons. When she was 12 years old, she began attending the Professional Performing Arts School, where she took music and dance classes more seriously.

At the age of 13, Alicia Keys met manager Jeff Robinson, who later introduced her to A&R executive Peter Edge. Through the efforts of Robinson and Edge, Keys was able to assemble some demo songs that she had previously written, which she would showcase to label executives.

Keys went on to perform piano renditions for executives of multiple labels. A bidding war soon erupted, with every record label jostling to sign the young and talented musician.

At the age of 15 years, Alicia Keys eventually signed with Columbia Records, who offered her a white baby grand piano worth $26,000. However, disagreements with Columbia Records saw her leave the label and sign with Arista Records.

In 2000, the president of Arista Records, Clive Davis, was ousted. Alicia Keys was already working on her debut album during this time. But following the ensuing confusion at the record label, she decided to put the album on hold. Fortunately, Davis founded his own label known as J Records and immediately signed Alicia to it.

In 2001, Alicia Keys released her debut album, Songs in A Minor, with Davis' J Records. The album produced Alicia's first Billboard Hot 100 #1 single and one of her greatest hits of all time, 'Fallin.'

Keys has since followed up with six more albums, including:

• The Diary of Alicia Keys (2003)
• As I Am (2007)
• The Element of Freedom (2009)
• Girl on Fire (2012)
• Here (2016)
• Alicia (2020)

Alicia Keys has appeared in numerous movies over the course of her music career. She made her film debut in 2007's Smokin Aces and went on to appear in The Nanny Diaries the same year. In 2008, she appeared in the movie The Secret Life of Bees.

Keys has also made numerous television appearances over the years. She made her television debut in 1985 by appearing on The Cosby Show. Some of the other television series she has graced include Charmed (2001), Saturday Night Live (2001), The Voice (2014, 2016, and 2018), and Empire (2015).
Alicia Keys' Net Worth
As of January 1, 2021, Alicia Keys had a net worth of $150 million. That's the combined net worth with that of her husband, Swizz Beatz. She has earned her wealth through her illustrious career as a singer and songwriter.

As of the time of writing, Keys has sold more than 50 million albums as well as 40 million singles worldwide.

But album and record sales isn't the only way Keys earns from her music. The R&B superstar has also gone on profitable concert tours since she released her debut album, including:

• Songs in A Minor Tour (2001–02)
• The Verizon Ladies First Tour (2004)
• Diary Tour (2005)
• As I Am Tour (2008)
• Freedom Tour (2010)
• Piano & I: An Intimate Evening with Alicia Keys and Her Piano (2011)
• Set the World on Fire Tour (2013)
• Alicia: The World Tour (2021)

Keys has also appeared in multiple films as well as graced numerous television shows. Although there are no official records on the exact amount she earned from her film and television endeavors, it certainly contributed to her overall net worth.

Alicia Keys' major paychecks outside of the entertainment industry come from endorsement deals and her writing ventures.

Keys has inked lucrative endorsement deals with numerous brands, including Nike, Reebok, American Express, Samsung, Citi, Hewlett-Packard, Mercedes-Benz, Givenchy, Levi's, and Proactiv.

As an author, Alicia Keys has written five books to date, including:

• Tears for Water: Songbook of Poems and Lyrics
• Unplugged
• How Can I Keep from Singing?: Transforming the Lives of African Children and Families Affected by AIDS
• Blue Moon: From the Journals of MaMa Mae and LeeLee
• More Myself: A Journey
Lessons from Alicia Keys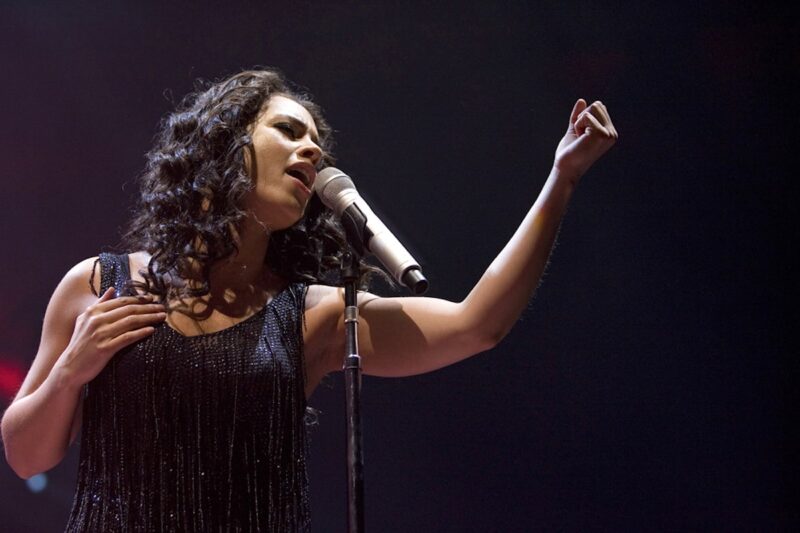 1. Be passionate about what you do

Whether she's performing before a charged audience or gracefully playing her piano, Alicia Keys' passions for music is unmistakable.

2. Don't stay where you're not appreciated

Keys was happy to leave Columbia Records when she realized that they were working at cross purposes. She later opened up about her decision to leave Columbia by claiming that the label executives looked down on her on account of her age and gender.

3. Give back

Alicia Keys is an acclaimed philanthropist. She is best known for co-founding the non-profit organization Keep a Child Alive, which offers social services to persons living with AIDS in Africa and India.
Famous Quotes by Alicia Keys
"I always want to stay focused on who I am, even as I'm discovering who I am."
"I believe in the limitlessness of humans. We're capable of incredible things. At times, that realization is frightening."
"Maturity and experience are part of my liberation."
"There's too much darkness in the world. Everywhere you turn, someone is tryin' to tear someone down in some way; everywhere you go, there's a feeling of inadequacy, or a feeling that you're not good enough. I want to bring a certain light to the world."
"What breaks my heart is suffering of any kind. Too often, our world is divisive and cruel where it needs to be uniting and loving."
Conclusion
Alicia Keys remains one of the most successful R&B artists of all time, and arguably the best R&B female singer of the 2000s decade. With more than 50 million album sales to her name and plenty of other ventures outside the music industry, it's clear to see why she currently swims in millions.