Birdman's Net Worth And Biograpy (Updated 2022)
Who Is Birdman?
Bryan Christopher Williams, popularly known by his stage name Birdman, is an American rapper, record executive, and entrepreneur who is the co-founder of Cash Money Records.

Birdman is also one of the few accomplished musicians to have achieved success both as a solo rapper and as member of a rap group.
Quick Facts
| | |
| --- | --- |
| Full Name: | Bryan Christopher Williams |
| Popular Name: | Birdman |
| Gender: | Male |
| Birth Date: | February 15, 1969 |
| Age: | 52 years |
| Parents: | Johnnie Williams and Gladys Brooks |
| Siblings: | 22, including Ronald "Slim" Williams, Tamara Williams (deceased), and step-brother Eldrick Wise (deceased) |
| Birth Place: | New Orleans, Louisiana |
| Nationality: | American |
| Ethnicity: | African-American |
| Education: | Unknown |
| Marital Status: | Engaged |
| Sexual Orientation: | Straight |
| Wife/Spouse: | N/A |
| Children: | Bryan Jr. and Bria Williams |
| Dating: | Toni Braxton |
| Net Worth: | USD 150 million (as of August 1, 2021) |
| Source of Wealth: | Rapping, Record Producing, and Entrepreneurship |
| Height: | 5′ 11″ (1.8 m) |
| Weight: | 77 kg; In pounds: 169 lbs. |
Early Life and Career Information
Bryan Christopher Williams was born on February 15, 1969, in New Orleans, Louisiana, to Johnnie Williams and Gladys Brooks. His mother, Gladys, fell ill and passed on in 1975 when Bryan was only five years old.

Following the death of his mother, Bryan, along with his siblings Kim, Ronald, and Ray, went on to live with their uncle in Prince George, British Columbia, Canada. After two years, the siblings returned to New Orleans, where they lived for another two years in foster care.

During this time, Johnnie Williams learned of his children's plight and filed a lawsuit that ended up in Johnnie gaining full custody of the children. The children moved in with their dad and step-mom Patricia, in the Magnolia Projects located in Central City, New Orleans.

Soon after reuniting with his dad, Bryan developed a close relationship with his step-brother, Eldrick Wise. The duo committed robberies and peddled illegal drugs together, which culminated in their arrest and sentencing to a three-year jail term at the Elayn Hunt Correctional Center. Bryan served 18 months before having his charges dropped.

After coming out of prison, Birdman teamed up with his brother Ronald "Slim" Williams to found their record label known as Cash Money Records. The brothers went around Louisiana looking for promising acts to sign to their newly-launched label.

In 1992, Cash Money Records signed a rapper known as Kilo G, and went on to release his album titled The Sleepwalker. Birdman and Slim continued looking for new artists to sign and by the mid-90s, Cash Money Records became a popular independent record label in the south, with most of its fans based in New Orleans. Some of the notable artists the label signed include Lil Wayne, B.G, Turk, and Juvenile (who were all placed in a rap group called The Hot Boys).

The label's fortunes immediately changed for the better following the founding of The Hot Boys. In 1998, Cash Money Records landed a $30 million deal with Universal Records. The same year, Birdman teamed up with DJ Mannie Fresh to form a rap group known as Big Tymers. Big Tymers released its debut album in 1998, known as How Ta Luv That?, before following up with more albums, including Got That Work and Hood Rich.

Around the same period, Juvenile and B.G left Cash Money Records, forcing Birdman to embark on a solo career. Birdman would go on to release four studio albums as a solo rapper and six collaborative albums.

His solo studio album include:

• Birdman (2002)
• Fast Money (2005)
• 5 Star Stunna (2007)
• Priceless (2009)

The following are Birdman's collaborative albums so far:

• Baller Blockin' (2000) (with Cash Money Millionaires)
• Like Father, Like Son (2006) (with Lil Wayne)
• Rich Gang (2013) (with Rich Gang)
• Lost at Sea (2016) (with Jacquees)
• Lost at Sea 2 (2018) (with Jacquees)
• Just Another Gangsta (2019) (with Juvenile)
Birdman's Net Worth
As of August 1, 2021, Birdman had a net worth of 150 million. The rapper is believed to have racked up a net worth of $40 million by the time he was 22. He is also one of the few rappers who earns up to $20 million annually from album sales alone.

The following is Birdman's salary highlights over the years:

• 2007 – Earned $12 million
• 2008 – Earned $10 million
• 2009 – Earned $9 million
• 2010 – Earned $10 million
• 2011 – Earned $15 million
• 2012 – Earned $20 million
• 2013 – Earned $21 million
• 2014 – Earned $24 million
• 2015 – Earned $18 million
• 2016 – Earned $18 million
• 2017 – Earned $20 million
• 2018 – Earned $20 million
• 2019 – Earned $20 million

Cash Money Records, a joint venture between Birdman and his brother Slim is arguably the most commercially successful record label in the history of hip-hop. The label has sold over 50 million records so far, and remains Birdman's biggest income-earner over the years.

At its peak Cash Money Records, would generate as much as $100 million in annual revenue. Not to mention, the $30 million deal that the company signed with Universal Records in 1998 even before making any record.

Besides music-related ventures, the following are other income-generating endeavors that Birdman has involved himself in:

i. Real estate

During the peak of his career, Birdman reportedly owned a condo in Miami valued at $30 million. He also owned two other properties in Miami, as well as a lucrative mansion in New Orleans.

In November 2019, Birdman sold his primary residence, a 20,000 square-foot waterfront mansion located on Palm Island in Miami, for $10.9 million, accepting a $3.6 million loss. He had acquired the property for $14.5 million in 2010.

ii. Energy

Birdman is also associated with an oil and energy venture known as "Bronald Oil." Bronald is another joint venture between Birdman and his brother Ronald.

iii. Fashion

On April 27, 2016, Birdman launched a clothing line called "Respek."
Lessons from Birdman
1. Hard work pays huge dividends

The whole history of Birdman speaks to a man who was willing to pull all the stops to actualize his musical ambitions.

2. Everything happens for a reason

Birdman's close relationship with his late step-brother Eldrick Wise saw the two commit robberies as well as sell heroin together. They would later be sentenced to a correctional facility. But after serving an 18-month jail term, Birdman turned over a new leaf.

3. Be an inspiration to others

Birdman, through his Cash Money Records, has successfully mentored numerous artists, including rapper Lil' Wayne.
Famous Quotes by Birdman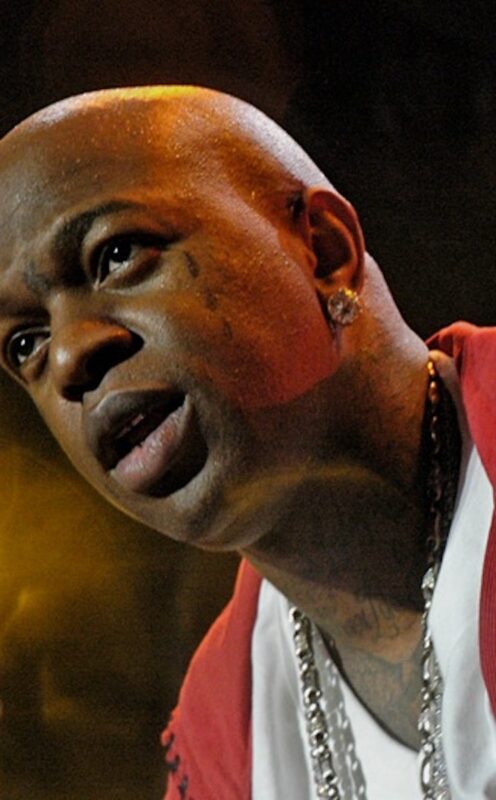 "A thing is a thing, not what is said of a thing. "
"I was 12 years fittin to be a billionaire; I was 15 years old as a millionaire."
"I was a young-un when I got my first million. Then I realized if I got one, I could get two. If I could get two, I could get ten. If I could get ten, I could get a hundred."
"I'm a hard worker, and everything with me is, if I work hard, I should get paid for it. Everything with me, I try to symbolize something flashy like jewelry or a car. The rubbing hands is a symbol of hustling, so it goes back to the money."
"One of my motivations in life is to be a billionaire."
Final Word
Birdman is truly an accomplished musician, boasting a successful career both as a solo rapper and member of a rap duo. Thanks to his hard work and diligence, the Cash Money Records co-founder has a jaw-dropping net worth of $150 million.