Justin Bieber's Net Worth And Biography (Updated 2022)
Who Is Justin Bieber?
Justin Drew Bieber, popularly known as Justin Bieber, is a Canadian singer, songwriter, and actor who is famous for the 2015 hit titled Sorry. But while Sorry topped the charts for a whopping three weeks, it's not the only commercially successful song by Justin Bieber. The singer has released plenty of songs throughout his 13-year career in music.
Presently, Justin Bieber has sold over 150 million records and bagged numerous awards and recognitions, including one Grammy Award, two Brit Awards, 15 American Music Awards, and 20 Billboard Music Awards. Other notable awards by the Canadian singer include one Latin Grammy Award, three MTV Video Music Awards, and 21 MTV Europe Music Awards.
In 2011, Justin Bieber appeared in Time magazine's list of the 100 most influential people in the world, becoming one of the youngest celebrities to make it to the list. Bieber has also appeared in the Forbes list of the world's top ten most powerful celebrities in 2011, 2012, and 2013.
Quick Facts
| | |
| --- | --- |
| Full Name: | Justin Drew Bieber |
| Popular Name: | Justin Bieber |
| Gender: | Male |
| Birth Date: | March 1, 1994 |
| Age: | 27 years |
| Parents: | Jeremy Jack Bieber and Pattie Mallette |
| Siblings: | Allie Rebelo, Jazmyn Bieber, Jaxon Bieber, and Bay Bieber (all half-siblings) |
| Birth Place: | London, Ontario, Canada |
| Nationality: | Canadian |
| Ethnicity: | Aboriginal-Canadian, French-Canadian, English, Irish, Scottish, and German |
| Education: | The Jeanne Sauvé Catholic School, and the St. Michael Catholic Secondary School |
| Marital Status: | Married |
| Sexual Orientation: | Straight |
| Wife/Spouse: | Hailey Rhode Baldwin |
| Children: | N/A |
| Dating: | N/A |
| Net Worth: | 285 million (as of July 1st, 2021) |
| Source of Wealth: | Singing and Songwriting, Acting, Endorsement Deals, and Other Ventures |
| Height: | 5′ 9″ (1.75 m) |
| Weight: | 70 kg; In pounds: 154 lbs. |
Early Life and Career Information
Justin Bieber was born on March 1, 1994, in Ontario, Canada, to Jeremy Jack Bieber and Pattie Mallette. Bieber's parent never married as her mother was still underage at the time of his birth. He attended the Jeanne Sauve Catholic School and then proceeded to St. Michael Catholic Secondary School, where he graduated with a 4.0 GPA in 2012.
Justin Bieber developed an interest for music at a tender age. He began to play various musical instruments, including the guitar, piano, trumpet, and drums while he was still in elementary school.
When Bieber was 13 years old, some of his YouTube cover song videos piques the interest of talent manager, Scooter Braun. After watching the videos, Braun believed that something good could come out of Bieber and in 2008, he signed him to RBMG Records.
A year later, Justin Bieber released a couple of singles, seven of which made the Billboard Hot 100. His first album came out in 2010.
The following is a list of albums that Justin Bieber has released so far;
• My World 2.0 (2010)
• Under the Mistletoe (2011)
• Believe (2012)
• Purpose (2015)
• Changes (2020)
Justin Bieber's Net Worth
As of July 1, 2021, Justin Bieber had a net worth of $285 million. Bieber has earned his wealth from album sales, successful tours, lucrative endorsement deals, and other personal investments.
In 2014, Justin Bieber appeared on the Forbe's list of the world's highest-earning celebrities under 30. He is reported to have earned $80 million that year. In 2017, Bieber made the Forbe's list of highest-earning celebrities under 30 one more time, with an average salary of $83.5 million that year.
One of the most successful tours by Justin Bieber was his first tour titled My World, which generated $53.3 million in ticket sales alone. Then came his second tour, Believe, where he reportedly took home at least $69.9 million. In 2017, Justin Bieber earned a whopping $250 million in ticket sales from his 154-concert Purpose, despite the show getting canceled at the last minute.
In addition to singing and tours, Justin Bieber also earns big bucks from endorsement contracts, many of which happen through his social media accounts.
Some of the brands he has entered into a partnership deal with include:
• Adidas,
• Beats by Dre,
• Best Buy
• Calvin Klein, and
• Proactiv
Justin Bieber's partnership with Calvin Klein is thought to be his greatest endorsement contracts so far. And though there are no official reports on how much Bieber made from the deal, it's safe to imagine he smiled all the way to the bank.
That's especially seeing as CK earned $723 million in revenue after Bieber's sponsored shirtless ads. Justin Bieber's strong working relationship with Calvin Klein saw the company sponsor his Purpose tour which, as you now know, was canceled but after generating $250 million worth of ticket sales.
Proactiv is another notable endorsement partnership that Justin Bieber has entered into. Unconfirmed reports claim that the singer made as much as $3 million from his two-year contract with the company.
Justin Bieber also draws some paychecks from YouTube. He has a docu-series with YouTube, titled Justin Bieber: Seasons. This docu-series cost YouTube $20 million to produce.
However, the returns were worth the investment, as the first episode garnered more than 32 million views. Still on YouTube, Justin Bieber also has a monetized YouTube channel, which boasts more than 50 million subscribers and at least 20 billion views.
Other ventures by Justin Bieber include a fragrance line and a clothing line. Bieber has also appeared in various films, albeit playing minor roles.
Life Lessons from Justin Bieber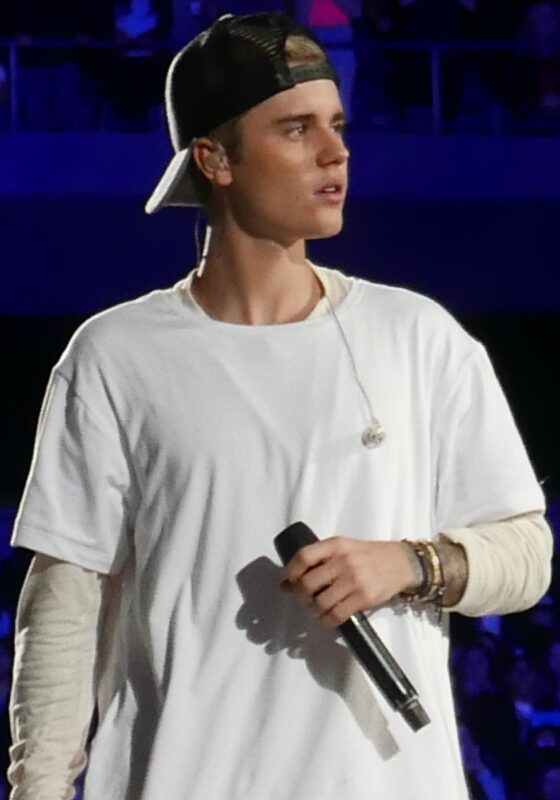 1. Never let bad publicity put you down
Like many celebrities, Justin Bieber has had his fair share of controversy. He has run afoul of the law time without number. However, he refused to let negative publicity derail his progress.
2. Income diversification is key to wealth creation
Though he is an accomplished singer, Justin Bieber does not solely rely on his successful album sales and world tours. He is also an astute businessman who doesn't turn down any opportunity he believes will translate into more money into his pockets.
3. Setbacks are the stuff that life is made of
Beneath his smiley and charming public image, Justin Bieber privately struggles with various medical conditions, particularly mental health issues like depression and anxiety. He has also been diagnosed with Lyme disease. In spite of these challenges, Bieber has remained undeterred.
Memorable Quotes by Justin Bieber
"A girl has to have a beautiful smile, beautiful eyes and she should have a good sense of humor. She should be honest, loving and trustworthy."
"I want my world to be fun. No parents, no rules, no nothing. Like, no one can stop me. No one can stop me."
"I'm looking forward to influencing others in a positive way. My message is you can do anything if you just put your mind to it."
"I've got my eye on a few things to spend my money on. I've got my own bank card but I am really good with money. I don't spend too much at all."
Wrap Up
Justin Bieber has not only earned himself a spot among the world's wealthiest celebrities under thirty. He is also an inspiration to millions of aspiring musicians all over the world.