Maria Sharapova's Net Worth And Biography (Updated 2022)
Who Is Maria Sharapova?
Maria Yuryevna Sharapova is a Russian former professional tennis player who competed on the Women's Tennis Association (WTA) Tour from 2001 to 2020. She was ranked world No. 1 in singles by the WTA on five different occasions for a total of 21 weeks.

Sharapova is the only Russian woman to hold the career Grand Slam. One of her highest career moments was at the 2012 Summer Olympics held in London, where she won a silver medal. She has been referred by numerous publications as one of the world's best tennis players of all time.

Although she's Russian-born and spent her professional career playing under the banner of Russia, Maria Sharapova has been a permanent resident of the United States since 1994.
Quick Facts
| | |
| --- | --- |
| Full Name: | Maria Yuryevna Sharapova |
| Popular Name: | Maria Sharapova |
| Gender: | Female |
| Birth Date: | April 19, 1987 |
| Age: | 34 years |
| Parents: | Yuri Sharapov and Yelena Sharapova |
| Siblings: | Unknown |
| Birth Place: | Nyagan, Russian SFSR, Soviet Union |
| Nationality: | Russian |
| Ethnicity: | Russian |
| Education: | IMG Academy and Harvard Business School |
| Marital Status: | Unmarried but in a relationship with British businessman Alexander Gilkes |
| Sexual Orientation: | Straight |
| Wife/Spouse: | N/A |
| Children: | None |
| Dating: | Alexander Gilkes |
| Net Worth: | USD 180 million (as of July 1, 2021) |
| Source of Wealth: | Professional Tennis Playing, Endorsement Deals, and Other Ventures |
| Height: | 6′ 2″ (1.87 m) |
| Weight: | 68 kg; In pounds: 150 lbs. |
Early Life and Career Information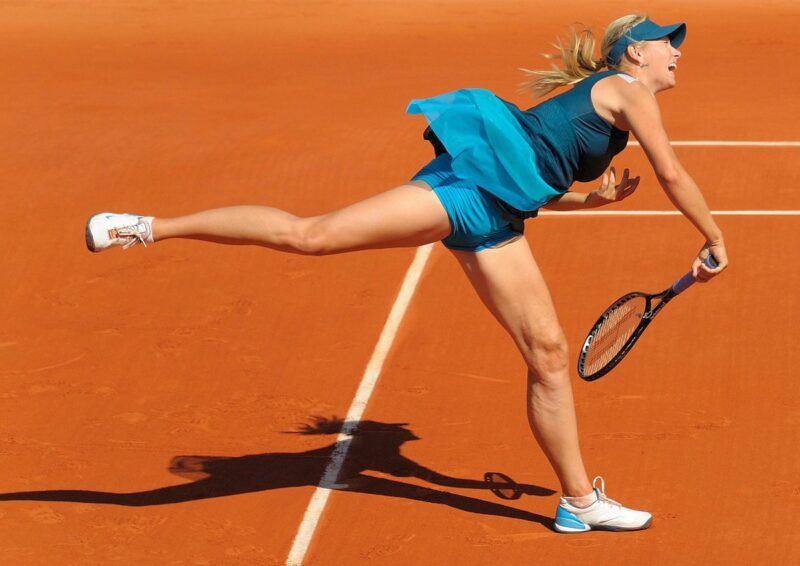 Maria Sharapova was born on April 19, 1987, in Nyagan, Russian SFSR, Soviet Union, to Yuri Sharapov and Yelena Sharapova. Sharapova had his first encounter with a tennis ball at the age of four.

In 1993, when she was six years, Sharapova began attending a Moscow-based tennis clinic run by Martina Navratilova. Navratilova advised Maria's parents to enroll her for professional tennis training at the IMG Academy in Bradenton, Florida.

In 1994, Maria and his father Yuri traveled to the United States in a bid to help Sharapova further her tennis ambitions. Yuri accepted several low-paying jobs to fund his daughter's training lessons before she could legally join the IMG Academy. A year after arriving in the United States, Sharapova was signed by IMG. She spent her next couple of years perfecting her tennis skills at the academy.

In November 2000, Maria Sharapova made her major junior tennis debut by winning the girls' division of the Eddie Herr International Junior Tennis Championships. She was only 13 years old at the time. The following year, Sharapova made her professional debut on her 14th birthday. In 2002, she competed at her first WTA tournament held at the Pacific Life Open and won a match before eventually losing to Monica Seles. However, she returned to junior competitions due to numerous restrictions on how many games she could play.

By the end of her junior year, Sharapova had won three singles tournaments and emerged runner-up at five. Her best achievements in the Junior Grand Slam tournaments include making it to the finals in the 2002 Australian Open and the 2002 Wimbledon Championships. She was also noted for finishing in the second and third rounds of the 2001 US Open and 20002 French Open, respectively.

Maria Sharapova continued to excel herself with every tennis match she played. By the end of 2003, she managed to climb to the top 50 list of the finest tennis players in the world. Her notable wins for the year included a WTA title at the Japan Open Tennis Championships and a second WTA title at the Bell Challenge.

Sharapova continued bagging historic wins throughout her career, including winning against Tatiana Golovin at the 2004 Wimbledon Championship warm-up DFS Classic and winning a Grand Slam single title against defending champion Serena Williams. On February 26, 2020, Sharapova eventually retired from professional tennis, shortly after playing 800 matches.

Like many celebrities, Maria Sharapova has made numerous film and television appearances over her professional career, mostly as herself. Examples include Chelsea (2016), Billions (2019 and 2020), Ocean's 8 (2018), The Morning Show (2019), and Shark Tank (2020).
Maria Sharapova's Net Worth
Maria Sharapova was one of the highest-paid female athletes on the planet for eleven consecutive years. Some conservative estimates have put her gross career earnings at a staggering $285 million since she turned professional in 2001.

As of July 1, 2021, Maria Sharapova had a net worth of $180 million. Much of her wealth came from wins and bonuses, as well as endorsement deals.

Some of the notable brands that Sharapova has signed endorsement deals with include Motorola, Nike, Canon, Land Rover, Tag Heuer, Tiffany, Gatorade, and Tropicana. The most lucrative of these contracts was the 8-year, $70 million deal she signed with Nike in January 2010. This was the most lucrative sports deal ever for a female athlete.

Maria Sharapova's earnings also come from investments in the fashion and retail industries. In 2010, Sharapova launched a clothing line with Nike and in collaboration with Cole Haan, called the Nike Maria Sharapova Collection.

Sharapova is also associated with a range of confectionery products known as Sugarpova, created in collaboration with IT'SUGAR founder Jeff Rubin.
Lessons from Maria Sharapova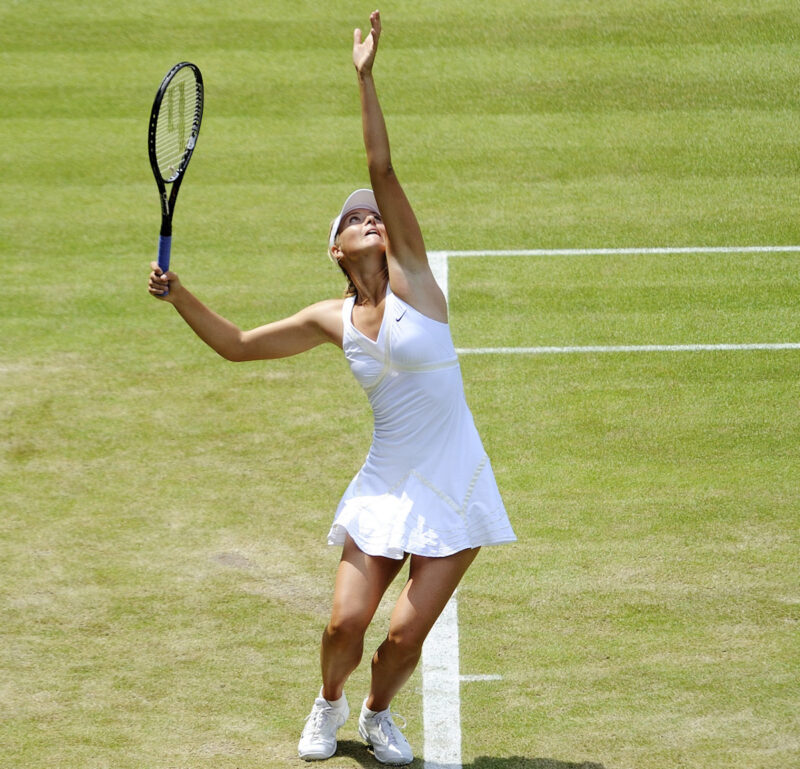 1. Follow your dreams, wherever they lead you

Maria Sharapova and her father Yuri traveled to the United States in a bid to help her pursue her tennis ambitions. Although language barrier and financial challenges threatened her dreams, Sharapova's determination saw her eventually emerge as one of the finest female tennis players in the world.

2. Know when to exit the stage

Sharapova was one of the most formidable opponents on the tennis court during her heydays. However, her performance began to deteriorate in her sunset years. That was mostly due to frequent injuries. She knew it was time to bow out of the stage and she did so honorably before suffering a series of career-tainting defeats.

3. Spread your wealth

Maria Sharapova retired a millionaire. But she didn't earn all her wealth from tennis and endorsements. Some of it came from her ventures outside of the sports industry.
Famous Quotes by Maria Sharapova
"I want anyone who dreams of excelling in anything to know that doubt and judgment are inevitable. You will fail hundreds of times and the world will watch you. Accept it. Trust yourself. I promise you that you will prevail."
"If you're able to help some people and make them smile and make them realize that life is good, then that's worth so much more than buying a pair of shoes."
"Music is a part of my life all the time – on the plane, before matches, driving out to the court."
"No matter what you study, the thing that you know best is what you grew up with."
"When you travel so many weeks a year, it's always nice to have a home-cooked meal."
Final Word
Maria Sharapova may have since retired from the tennis court. But her legacy lives on. Sharapova remains a living inspiration to millions of aspiring athletes all over the world. At 34 years of age, she has earned far more accolades and wealth than most athletes would achieve in two lifetimes.