Paris Hilton's Net Worth And Biography (Updated 2022)
Who Is Paris Hilton?
Paris Whitney Hilton is an American media personality, sociality, model, singer, DJ, actress, and businesswoman. Hilton is the great-granddaughter of the founder of Hilton Hotels, Conrad Hilton.
Quick Facts
| | |
| --- | --- |
| Full Name: | Paris Whitney Hilton |
| Popular Name: | Paris Hilton |
| Gender: | Female |
| Birth Date: | February 17, 1981 |
| Age: | 40 years |
| Parents: | Rickard 'Rick' Hilton and Kathy Hilton |
| Siblings: | Nicki Hilton Rothschild, Barron Hilton II, and Conrad Hughes Hilton |
| Birth Place: | New York City, United States |
| Nationality: | American |
| Ethnicity: | English, German, Norwegian, Italian, Irish, and Scottish |
| Education: | Buckley School, St. Paul the Apostle School, Marywood-Palm Valley School, Professional Children's School, Provo Canyon School, and Dwight School |
| Marital Status: | Unmarried |
| Sexual Orientation: | Straight |
| Wife/Spouse: | N/A |
| Children: | None |
| Dating: | N/A |
| Net Worth: | USD 300 million (as of August 1st, 2021) |
| Source of Wealth: | Media, Modeling, Acting, Singing, Deejaying, Endorsement Deals, and Entrepreneurship |
| Height: | 5′ 8″ (1.73 m) |
| Weight: | 55 kg; In pounds: 121 lbs. |
Early Life and Career Information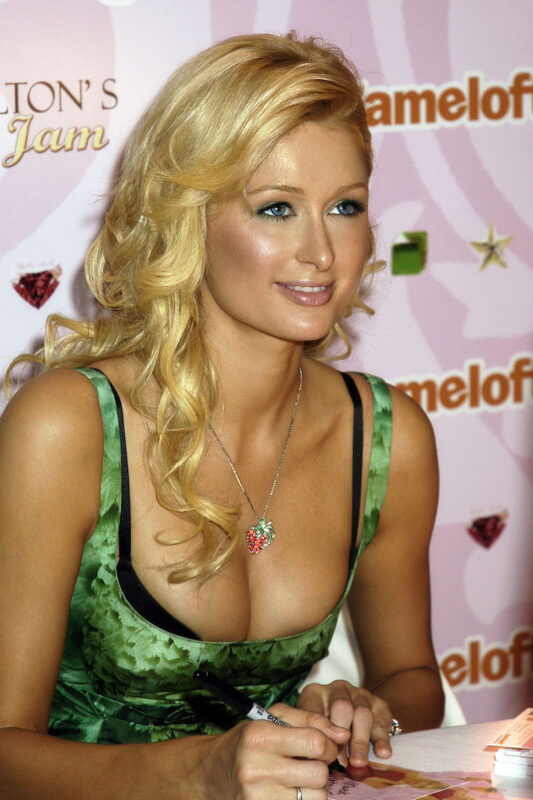 Paris Hilton was born on February 17, 1981, in New York City, to Rickard 'Rick' Hilton and Kathy Hilton. Her father is a businessman, whereas her mother is a socialite and former actress.

Paris Hilton began modeling as a teenager after signing with the New York-based modeling agency, Trump Model Management. She gained widespread recognition after she was photographed by David Lachapelle for the September 2000 issue of Vanity Fair. A 2003 sex tape featuring her and her then-boyfriend Rick Salomon propelled her further onto the limelight.

Hilton has been involved in several ventures since she became a household name in the entertainment industry. In addition to modeling, she has also landed roles in various acclaimed movies, including 2006's horror film, House of Wax. Her big-screen gigs also includes starring in reality television shows, such as The Paris Hilton's My New BFF franchise (2008) and The World According to Paris (2018).

In the music industry, Hilton is mostly famous for her self-titled 2006 debut album, as well as being the deejay in several parties and events. The model has also co-authored a New York Times bestseller, Confessions of an Heiress: A Tongue-in-Chic Peek Behind the Pose.
Paris Hilton's Net Worth
As of August 1, 2021, Paris Hilton had a net worth of $300 million. Hilton has earned her wealth through her long and illustrious career as a socialite, model, actress, singer, deejay, and entrepreneur. However, the lion's share of Hilton's wealth comes from her entrepreneurial ventures, particularly her fragrance royalties.

Some of Paris Hilton's most financially successful years were from 2003 to 2008. For instance, she reportedly earned $2 million between 2003 and 2004 and $6.5 million from 2004 to 2005. The following year, the socialite took home $7 million.
1. Paris Hilton's Product Empire
Paris Hilton has built a lucrative product empire over the years she has been around as a model and medial personality. As of the time of writing, Hilton's licensing empire includes hundreds of retail outlets around the world that deal in Paris-branded clothing, fragrances, handbags, and other fashion articles.

As we've already indicated, Paris Hilton has made much of her wealth from her perfume royalties. To date, the model has endorsed over 17 fragrances, which have gone on to generate more than $2 billion in gross revenue. She reportedly earns between 20 and 30% of the profits realized from each of her Paris-endorsed products.
2. Paris Hilton's Modeling Earnings
There are no official records on how much Paris Hilton makes from her modeling endeavors. However, she has modeled for some of the finest brands, which can only mean that she earns handsomely out of her modeling endeavors.

Some of the notable brands that Paris Hilton has modeled for include T Management, Christian Dior, Marciano, Ford Models, and Guess.
3. Paris Hilton's Earnings from Her Socialite Lifestyle
Paris Hilton is known to cash in on her high-profile public lifestyle. She reportedly commands between $250,000 and $300,000 to appear in parties and other promotional events. At some point, she commanded as much as $1 million for event appearances.

Hilton's public life hasn't been without challenges. In November 2003, a sex tape featuring her and her then-boyfriend Rick Salomon surfaced and went viral on the internet. She sued Salomon for leaking the video and the matter was settled out of court, where Hilton reportedly received $400,000 in damages.
4. Paris Hilton's DJ and Music Earnings
Since she debuted as a DJ in 2012, Paris Hilton has earned as much as $1 million for a single show. In 2014, she was paid $2.7 million for four nights, which translates to $347,000 an hour.

In music, Paris Hilton has mostly been featured in music videos, including rapper Eminem's Just Lose It (2004). However, she also has a self-titled studio album that she released in 2006.
5. Paris Hilton's Inheritance from Her Grandfather
Paris Hilton's grandfather is reportedly not very proud of her granddaughter's antics. Barron's frustrations were manifested in 2007 when the billionaire modified the terms of his will, pledging 97% of his $4.5 billion estate to charity instead of bequeathing it to his family. The donations would go to a charity organization founded by Paris' great-grandfather, known as Conrad N. Hilton Foundation.

According to the new terms of the will, Barron made an immediate $1.2 billion pledge to the foundation, which would be realized out of proceeds from the sale of Hilton Hotels Corporation. The remaining amount would become due after his death.

In addition to Barron's frustrations with his granddaughter, he also cites his father's actions as a motivation behind his actions. According to him, Conrad Hilton left 97% of his estate to the foundation and Barron had to contest the will to recover a sizable portion of the fortunes.

But did Paris Hilton really lose out on her grandfather's estate?

Well, the answer to that question can be a yes or no, depending on which lens you view it from. Initially, the $4.5 billion was to be inherited by twenty-four people, translating to roughly $190 million per person. Under the new terms, only $135 million would be shared by Barron's family members, with each person getting roughly $5.6 million.
6. Paris Hilton's Other Ventures
Paris Hilton has landed roles in scores of films and television documentaries. Due to the huge public profile she has carved for herself, we can only conclude that her big-screen endeavors also add some decent cash to her bank accounts.

In 2004, Hilton co-authored the book Confessions of an Heiress: A Tongue-in-Cheek Peek behind the Pose. The book went on to become a NY Times bestseller.
Life Lessons from Paris Hilton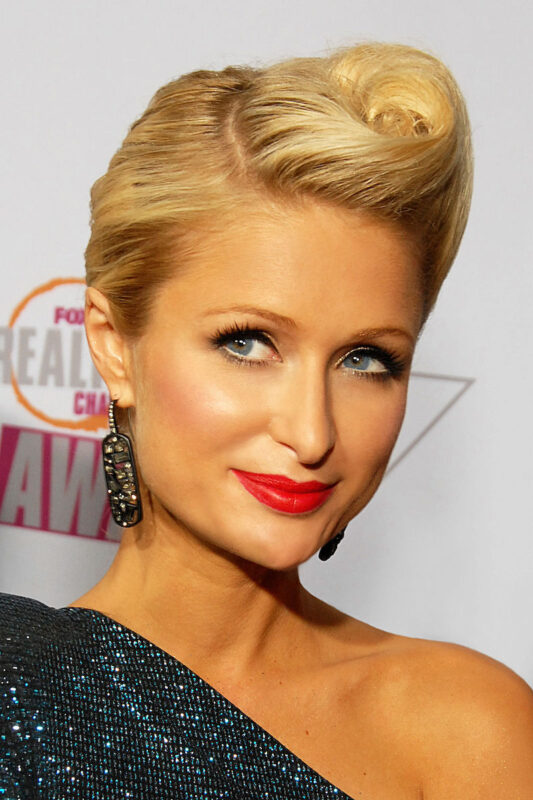 1. Hard work pays

Paris Hilton may hail from a wealthy and successful family. However, she has built her empire from the ground up, all by herself.

2. Have a finger in every pie

Not only is Paris Hilton a model and socialite, she has also undertaken scores of other lucrative business investments. Presently, she earns from at least five different income streams.

3. Be consistent

Paris Hilton has been largely consistent ever since she broke onto the entertainment limelight. Besides, she is famous for staging grand comebacks.
Famous Quotes by Paris Hilton
"Every woman should have four pets in her life. A mink in her closet, a jaguar in her garage, a tiger in her bed, and a jackass who pays for everything."
"It's traditional for an heiress to be raised in a sheltered way. No one thinks that's true of me, but it actually was."
"Some girls are just born with glitter in their veins."
"The only rule is don't be boring and dress cute wherever you go. Life is too short to blend in."
"The way I see it, you should live every day like it's your birthday."
Conclusion
Whether you know her as an accomplished model, socialite, actress, singer, or DJ, one thing is for sure – Paris Hilton is a focused go-getter. Despite coming from a rich and famous family, Hilton credits her success to her powerful work ethic.