Zayn Malik's Net Worth And Biography (Updated 2022)
Who Is Zayn Malik?
Zain Javadd Malik is an English singer and songwriter who rose to fame as a member of the English-Irish pop boy band One Direction before embarking on a highly successful solo career.

Zayn Malik took his first major stab at music in 2010 by auditioning as a solo contestant for the British music contest The X Factor. Although he was eliminated, Malik returned to the competition alongside four other contestants to form the boy band One Direction.

After enjoying relative success with One Direction, Malik left the band in March 2015 to pursue a solo career. He released his debut album the following year, titled Mind of Mine. The album's success was widely attributed to its lead single, "Pillowtalk." Courtesy of his debut album and the album's lead single, Malik became the first British male artist ever to debut at the #1 position in both the United Kingdom and the United States.

Zayn Malik continued to gain international success by collaborating with numerous established artists. Today, he's considered one of the most successful British artists and probably the most successful for his age. Malik is the only music artist to have won the Billboard Music Award for New Artist of the Year twice. He achieved that feat once in 2013 as a member of the One Direction band and again in 2017 as a solo artist.
Quick Facts
| | |
| --- | --- |
| Full Name: | Zain Javadd Malik |
| Popular Name: | Zayn Malik |
| Gender: | Male |
| Birth Date: | January 12, 1993 |
| Age: | 28 years |
| Parents: | Yaser Malik and Trisha Brannan Malik |
| Siblings: | Doniya Malik, Waliyha Malik, and Safaa Malik |
| Birth Place: | Bradford, West Yorkshire, England |
| Nationality: | English |
| Ethnicity: | Pakistani, English, and Irish |
| Education: | Lower Fields Primary School and Tong High School |
| Marital Status: | Unmarried but in a relationship with American model Gigi Hadid (since 2015); has previously dated fellow X Factor contestants Geneva Lane and Rebecca Ferguson, as well as actress Stephanie Davis and English singer Perrie Edwards |
| Sexual Orientation: | Straight |
| Wife/Spouse: | N/A |
| Children: | Khai Hadid Malik (from his current relationship with Gigi Hadid) |
| Dating: | Gigi Hadid |
| Net Worth: | USD 75 million (as of April 1, 2021) |
| Source of Wealth: | Album and Record Sales, Songwriting, Book Sales, and Other Ventures |
| Height: | 5′ 9″ (1.75 m) |
| Weight: | 66 kg; In pounds: 145 lbs. |
Early Life and Career Information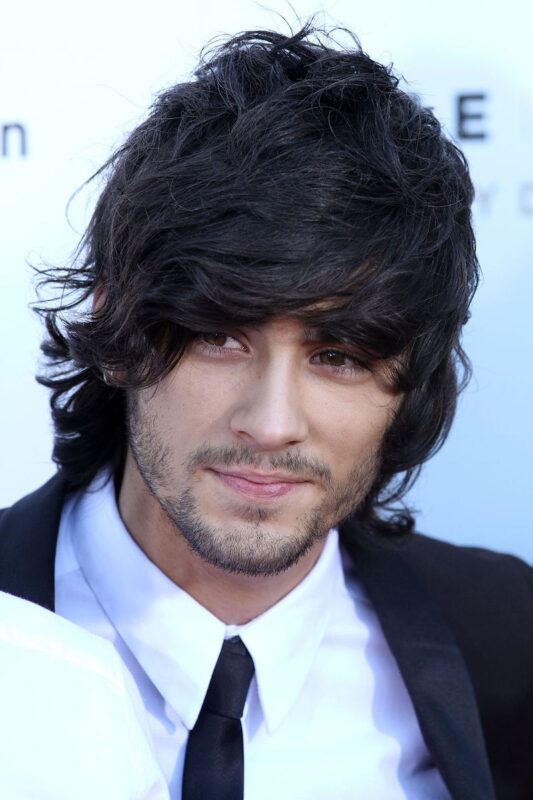 Zayn Malik was born on January 12, 1993, in Bradford, West Yorkshire, England, to Yaser Malik and Trisha Brannan Malik. His father is a British Pakistani, whereas his mother is of English and Irish descent. Malik took an interest in music at a fairly young age. He began composing rap songs while in school and had his first stage performance when singer Jay Sean visited his school. During this period, Malik also harbored boxing ambitions.

In 2010, at the age of 17, Zayn Malik auditioned as a contestant for the British reality television competition, The X Factor. However, he was eliminated before the final round. But having put up a stellar performance, Malik was teamed up with fellow contestants Harry Styles, Liam Payne, Niall Horan, and Louis Tomlinson to form an act that would later be known as One Direction.

One Direction finished third place and their popularity began to rise in the UK.

In November 2011, One Direction released their debut album in the UK and Ireland, titled Up All Night. They then released the album internationally in March 2012 and became the first UK music band to have their debut album chart at #1 in the United States. The album's most popular singles were "What Makes You Beautiful," "Gotta Be You," and "One Thing."

One Direction would later follow up with four more studio albums, namely Take Me Home (2012), Midnight Memories (2013), Four (2014), and Made in the A.M. (2015).

In March 2015, Zayn Malik left One Direction to pursue a solo music career. The following year, he released his debut album, titled Mind of Mine. The album's most successful singles include "Pillowtalk" and "Like I Would."

Malik has since followed up his debut studio album with two more albums, namely Icarus Falls (2018), and Nobody Is Listening (2021).
Awards and Accolades
Zayn Malik has received numerous prestigious awards over the years, including:

• 1 American Music Award
• 1 Music Choice Award
• 1 The Asian Award
• 2 Billboard Music Awards
• 2 BMI Awards
• 2 iHeartRadio Music Awards
• 2 MTV Awards
• 3 Teen Choice Awards
Zayn Malik's Net Worth
Zayn Malik may have left One Direction in 2015. But he still credits much of his fame and fortune to the boy band.

As of April 1, 2021, Malik had a net worth of $75 million. That's enough to make him the second-richest One Direction member ever. Harry Styles remains the band's richest member, with a net worth of $80 Million. Each of the other three members – Louis Tomlinson, Niall Horan, and Liam Payne – has a net worth of $70 million.

Zayn Malik's wealth comes from his various endeavors in the music industry, including album sales and touring. Much of his touring-related earnings came when he was still with One Direction. In February 2013, the group headlined their second concert tour titled 'Take Me Home Tour,' which grossed $114 million from over 100 shows worldwide. The following year, the band embarked on their third tour titled 'Where We Are Tour,' which grossed $290 million.

Again, as a member of One Direction, Zayn Malik earned huge paychecks in book royalties. In February 2011, One Direction licensed a book titled 'One Direction: Forever Young (Our Official X Factor Story.' The book became a Sunday Times bestseller. In May 2012, the band licensed yet another book titled 'Dare to Dream: Life as One Direction.' The book became a New York Times bestseller.

Malik also appeared in a number of films alongside One Direction. The most notable one is One Direction: This Is Us (2013), which raked in $68.5 million in box office gross.
Lessons from Zayn Malik
1. The hardest part of success is overcoming the fear of failure

On the morning of The X Factor audition, Zayn Malik became so nervous that he considered giving up. But after some coaxing from his mother, he decided to give it a shot.

2. It's okay to change your career if doing so means pursuing your dreams

Prior to becoming a musician, Malik harbored ambitions of becoming an English teacher. But all that changed when he discovered his true passions.

3. Collaboration is a key success ingredient

It's almost impossible to find a successful artist who hasn't collaborated with others. Zayn Malik is best known for collaborating with fellow X Factor contestants to found One Direction. Even during his solo career, Malik has continually sought partnerships with other musicians, such as Chris Brown, Sia, Lil Wayne, Timbaland, to mention but a few.
Famous Quotes by Zayn Malik
"Don't ever let a guy make you feel ugly because no matter what you are beautiful with or without him."
"Life is funny. Things change, people change, but you will always be you, so stay true to yourself and never sacrifice who you are for anyone."
"Life isn't a music player where you choose whats being played, it is a radio where you have to enjoy whats being played."
"No matter how hard life is, don't lose hope."
"No matter how many times people try to criticize you, the best revenge is to prove them wrong."
Wrap Up
Zayn Malik is an English singer-songwriter who rose to fame as a member of the English-Irish music band One Direction before embarking on a solo career. Malik is one of the few artists to have enjoyed success as a solo musician and as part of a music ban. He currently has a net worth of $75 million.